Musk and Twitter could now face legal action due to the speed and scope of the changes. One or more lawsuits claim that Twitter broke the law by failing to give terminated employees the proper notice.
The San Francisco-based business informed employees via email on Thursday that they would find out on Friday whether they had been let go. Yoel Roth, Twitter's head of safety & integrity, stated in a tweet that almost half of the 7,500-person workforce had been let go.
Late Friday, Musk tweeted that the only option was to eliminate the positions "when the firm is losing over $4M/day." He stated that staff who lost their employment were given three months' pay as severance, but he did not go into detail about the daily losses the company experiences.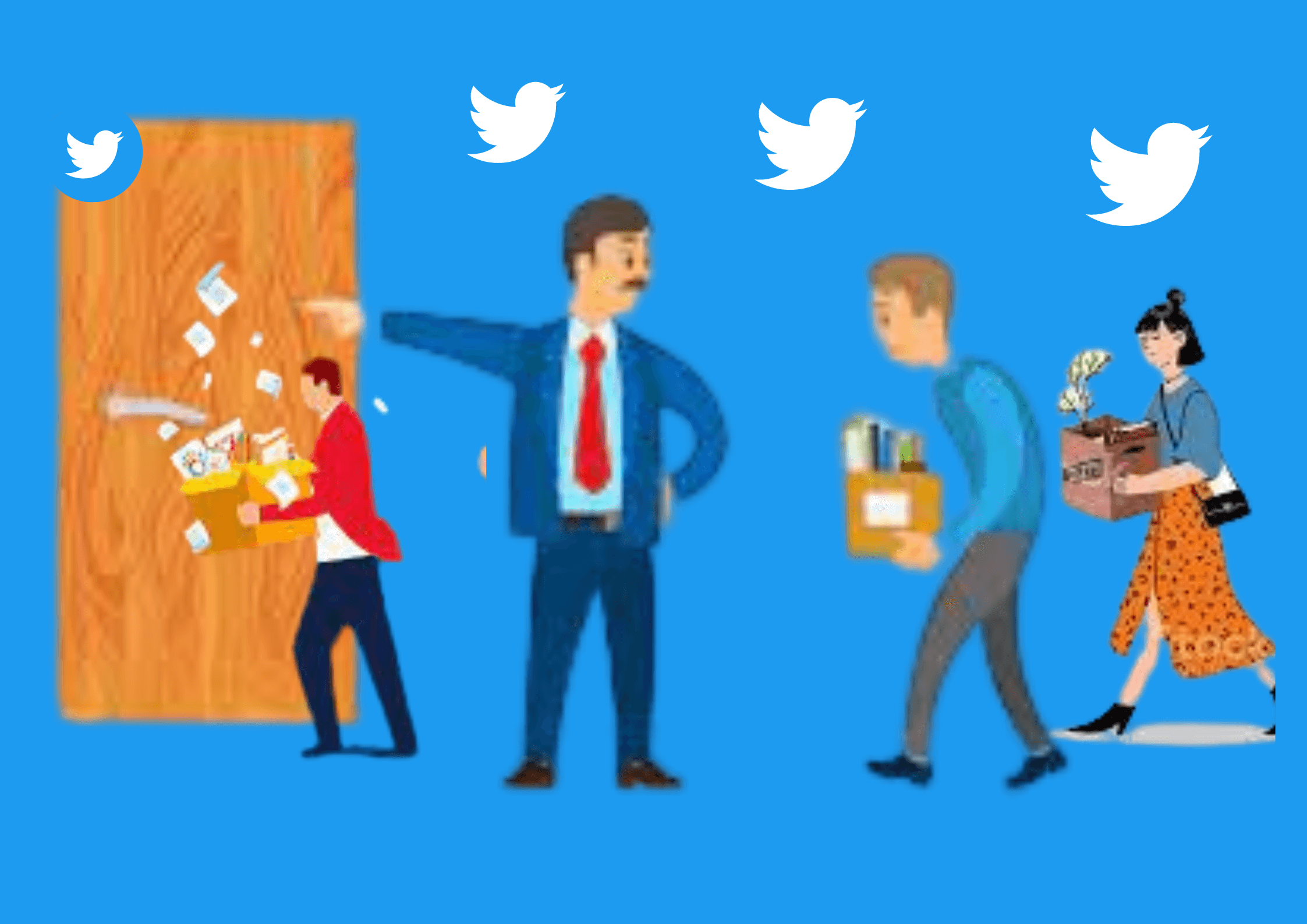 Twitter is the only social media site where government organizations and other important service providers, such as electoral boards, police departments, utilities, schools, and news outlets, can reliably educate the public. Many worry that Musk's job cuts will destroy it and make it lawless.
However, a Twitter employee who spoke with The Associated Press on Friday said that after losing so many colleagues, it will be much difficult to do that work starting next week.
The employee, who spoke anonymously out of worry for their job security, stated that "this will impair our ability to provide support for elections, sure."
The employee claimed that aside from what Musk tweets in the open, there is no "clear sense of direction."
Several employees who tweeted about their terminations claimed that Twitter fired them entirely. These teams included ones that dealt with global conflicts and human rights, another that examined Twitter's algorithms for bias in tweet amplification, and an engineering team that worked to improve the social media platform's accessibility for people with disabilities.
During the post-election vote-counting phase in particular, disinformation might "spread like wildfire" due to the layoffs occurring so close to the midterm elections, according to Eddie Perez, a former manager of the Twitter civic integrity team who left his position in September.
Employees at Twitter had been anticipating layoffs ever since Musk became CEO. On his first day as owner, he abolished the company's board of directors and ousted key executives, including CEO Parag Agrawal.
Many Twitter employees turned to the platform as the emails started to circulate to show support for one another. They frequently just tweeted blue love emoticons to represent the company's blue bird logo.
manager claimed that the method used to carry out the layoffs demonstrated "a lack of care and consideration." The manager, who spoke to the AP under the condition of anonymity due to worries about his job security, claimed that managers were not informed in advance of any layoffs.
The employee stated, "As a manager, it's been terrible since I had to learn about what my team was going to look like through tweets, texts, and phone calls." "Caring for your people in that sense is incredibly difficult. And Twitter's managers show a great deal of concern for their staff.
On Friday, a coalition of civil rights organizations stepped up its requests that businesses halt their platform advertising purchases. The groups cautioned that the layoffs are especially risky for transgender people and other groups who face violence motivated by hate speech that is widely spread online as well as for the elections.
Musk said in a tweet on Friday that activists were to blame for what he called a "huge loss in revenue" since he took control of Twitter late last week.
On behalf of three additional employees who were locked out of their work accounts and one employee who was laid off, a case was submitted on Thursday to the federal court in San Francisco. It claims that by failing to provide the appropriate notice, Twitter broke the law.
No matter if a corporation is publicly traded or privately held, like Twitter is now, the Worker Adjustment and Retraining Notification legislation compels employers with at least 100 employees to announce layoffs affecting 500 or more people.
Late on Friday, Twitter filed notifications in California for its San Francisco, Los Angeles, and San Jose operations. According to the documents, 983 state employees were affected by the layoffs. Employees were informed on Friday, and Twitter said it will continue to pay salary and benefits to the staff through January 4.
Twitter offices all across the world were impacted by the layoffs. Giving employees notice would be needed by law in the UK, according to Emma Bartlett, a lawyer at CM Murray LLP who specializes in employment and partnership law.
If it turns out that the layoffs disproportionately impacted women, people of color, or older workers, for instance, the speed of the process might expose Musk and Twitter to discrimination charges.
Read More :
Elon Musk | The richest man of the 21st century, an account of his personal, professional life & the outcome of his wealth !
Elon Musk wants to cancel the Twitter purchase deal for many reasons !
The NASA space telescope produces amazing images !
The Seven Best Ways to Get Rich : Steps towards success
Top 10 Universities in the United Kingdom : International Rankings 2022
The best universities to study engineering for free in Germany!